Ubuntu Phone
Jack Wallen | TechRepublic |
December 16, 2015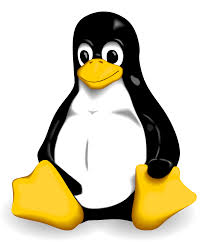 The year is almost over and what a year it has been. Once again I must bemoan the fact that the year of the Linux desktop has still eluded us. That's okay...for now. Why? Because Linux managed to dominate in a world that is far more important than the desktop. Oh, and there's the fact that the desktop is slowly becoming irrelevant to a large portion of the world. More on that later. If I were to consider the most important piece of the Linux and open source 2015 puzzle, I'd have to say it would be its continued dominance in the Enterprise. This is something no one would have predicted ten years ago. But lo and behold, 2015 saw the continued dominance of Linux in the space of space...big business...
Bryan Lunduke | Network World |
October 21, 2013
This past week, we saw the release of Ubuntu 13.10. And, with it, we got the first official release of Ubuntu Touch (dubbed "Ubuntu Phone 1.0"). So, of course, I couldn't resist installing the "1.0" version of the operating system that Canonical is pitting against the likes of Android and iOS.