Sint Maarten
Press Release | Government of Sint Maarten |
August 2, 2019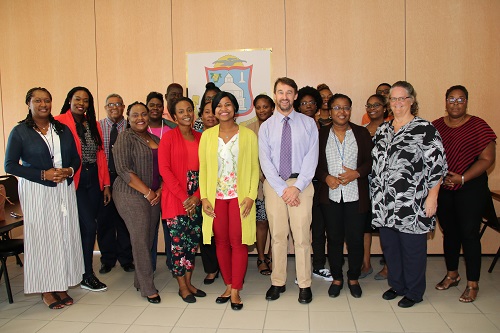 The Government of Sint Maarten is pleased to announce the launch of the Youth Emergency Hero (YEH) program that teaches school students how to prepare themselves, their households and their communities for emergencies and stay safe during disasters. The curriculum is provided by University instructors at the Caribbean Center for Disaster Medicine at the American University of the Caribbean School of Medicine on St. Maarten.
Press Release | American University of the Caribbean |
March 20, 2019
More than 280 healthcare professionals, emergency preparedness experts, and government leaders gathered on campus March 8-11 with the goal of uniting their collective experience and expertise to increase their communities' ability to manage hurricanes and other disasters. Attendees represented 12 countries, including 9 Caribbean islands, and a multitude of backgrounds in disaster preparedness and response, including disaster medicine and veterinary medicine, nursing, hospital administration, mental health, telehealth, EMS and first responders, disaster recovery and humanitarian assistance, medical education, and more.