release
Jean-Christophe Fillion-Robin and Julien Jomier | Kitware Blog |
April 20, 2012
CDash aggregates, analyzes and displays the results of software testing processes submitted from clients around the world, conveying the state of a software system to continually improve its quality. This new release fixes more than 60 bugs and adds several new features, many of which are detailed in this article.
By Marcus D. Hanwell | June 16, 2016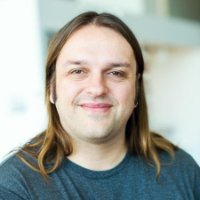 Andreia Gaita is giving a talk at this year's OSCON, titled Confessions of a cross-platform developer. She's a long-time open source and Mono contributor, and develops primarily in C#/C++. Andreia works at GitHub, where she's focused on building the GitHub Extension manager for Visual Studio. I caught up with Andreia ahead of her talk to ask about cross-platform development and what she's learned in her 16 years as a cross-platform developer...