public health registries
On Friday March 20, CMS released the Electronic Health Record Incentive Program-Stage 3 and ONC released the 2015 Edition Health Information Technology (Health IT) Certification Criteria, 2015 Edition Base Electronic Health Record (EHR) Definition, and ONC Health IT Certification Program Modifications. Perhaps the most important statement in the entire 700+ pages is the following from the CMS rule: "Stage 3 of meaningful use is expected to be the final stage and would incorporate portions of the prior stages into its requirements."
Adrian Gropper | The Health Care Blog |
July 25, 2017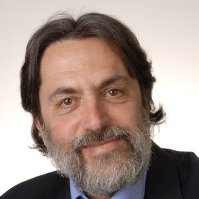 ONC's first public event under the new administration was very well organized and run. Eight leading health information exchange incumbents were able to describe their current approaches and plans, the patient advocate position was clearly stated, and a nice synthesis of the issues raised by the trusted framework approach to interoperability was prepared by a consulting organization. Much to ONC's credit, they went out of their way to provide access and public comment to an extent that is unprecedented in my experience. Slides and recordings will be posted soon and a 30-day comment period runs through August 24. Kudos to ONC...

In January 2018 the Office of the National Coordinator for Health Information Technology (ONC) issued a draft Trusted Exchange Framework and Common Agreement (TEFCA), and related supporting documents, in response to a requirement imposed by Congress in the 21st Century Cures Act. The Act says that the TEF may include a common method for authenticating users, a common set of rules, enabling policies, and a process for managing non-compliance. Nowhere does the Act instruct ONC to determine an actual technical architecture in this process, though such a step is not precluded either. The primary document is in two parts: Part 1 is a set of principles that set the foundation for Part 2 which is a set if minimum terms and conditions for trusted exchange.