privacy protections
Jeremy Gillula and Kurt Opsahl and Rainey Reitman | Electronic Frontier Foundation |
May 4, 2014
Last week, the White House released its report on big data and its privacy implications, the result of a 90-day study commissioned by President Obama during his January 17 speech on NSA surveillance reforms. Now that we've had a chance to read the report we'd like to share our thoughts on what we liked, what we didn't, and what we thought was missing...
By Mark Bohannon | August 13, 2016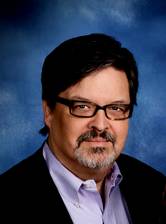 As I've written before, there has been a shift, going back almost a decade, away from the debate over whether to use open source to a focus on the how to. The release by the Office of Management and Budget (OMB) of the U.S. Federal Source Code Policy on August 8th is the latest manifestation of this shift. It achieves the goal laid out in the Obama administration's Second Open Government National Action Plan (PDF) for improved access to custom software code developed for the federal government. The plan emphasized use of (and contributing back to) open source software to fuel innovation, lower costs, and benefit the public. It also furthers a long-standing "default to open" objective going back to the early days of the administration...