preventable hospitalizations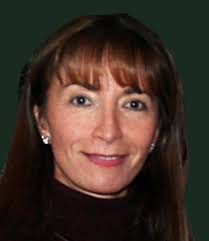 On August 13 at the White House in Washington, D.C., the Office of American Innovation and the Center for Medicare and Medicaid Services (CMS) will host the first Blue Button 2.0 conference. This event will highlight CMS' strong investment and leadership in Blue Button as a patient driven means for interoperability, cost-effective care and patient safety. Eight years after President Obama's announcement of the Blue Button initiative to give Veterans, military beneficiaries and Medicare beneficiaries "easy access to their health information" with the use of a "Blue Button", CMS Administrator Seema Verma took action with "Blue Button 2.0" so that 53 million Medicare beneficiaries can now make use of CMS approved patient facing Blue Button applications, turning a four-year history of claim data into actionable longitudinal health records to prevent costly medical errors, unnecessary redundant care or other harmful and wasteful care.
Press Release | Humetrix |
January 3, 2019
At CES, Humetrix will unveil at booth 43943 of the Tech West/Sands Expo Health & Wellness Marketplace, its iBlueButton 8.0 mobile health platform approved by the Centers for Medicare and Medicaid Services (CMS) for use by 53 million Americans covered by Medicare. A consumer life and cost saving digital health tool, iBlueButton 8.0 was introduced at the White House Blue Button Conference in August 2018 to illustrate how CMS approved applications powered by the Medicare Blue Button claim database can help millions of Americans in the Medicare program better manage their often complex and at times error-prone healthcare.