patient scheduling
Press Release | IMS MAXIMS |
October 7, 2015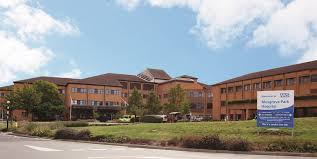 Taunton and Somerset NHS Foundation Trust has become the first NHS hospital in the UK to go live with an open source electronic patient record (EPR), a landmark move expected to help staff deliver better patient care through improved access to information.The trust has successfully rolled out the system in A&E, theatres, outpatients and the hospital's 30 wards with the support of IMS MAXIMS, after the software firm released the code for its open source EPR technology to the NHS just over a year ago. Up until now NHS trusts have depended on proprietary software in order to record and manage patient information.
Press Release | Medical Information Integration, LLC ("MI-Squared"), Open Source Health Inc. |
December 11, 2014
Open Source Health Inc...is pleased to announce it has entered into an agreement with Medical Information Integration LLC...to add Open Source Health's technology for Integrative and Preventive medicine to their advanced openEMR platform making it the first of its kind globally. This will allow the thousands of clinics and practitioners serving millions of patients in over 200 countries to expand their practice from disease management to Integrative and Preventive Medicine.
Molly Bernhart Walker | Fierce Government IT |
June 12, 2014
Within months the Veterans Affairs Department plans to issue a request for proposal for the purchase of a new patient scheduling module that would work within the Veterans Health Information System Technology Architecture, or VistA...