Patient Privacy Rights
Adrian Gropper | The Health Care Blog |
August 15, 2017
On July 24, the new administration kicked off their version of interoperability work with a public meeting of the incumbent trust brokers. They invited the usual suspects Carequality, CARIN Alliance, CommonWell, Digital Bridge, DirectTrust, eHealth Exchange, NATE, and SHIEC with the goal of driving for an understanding of how these groups will work with each other to solve information blocking and longitudinal health records as mandated by the 21st Century Cures Act...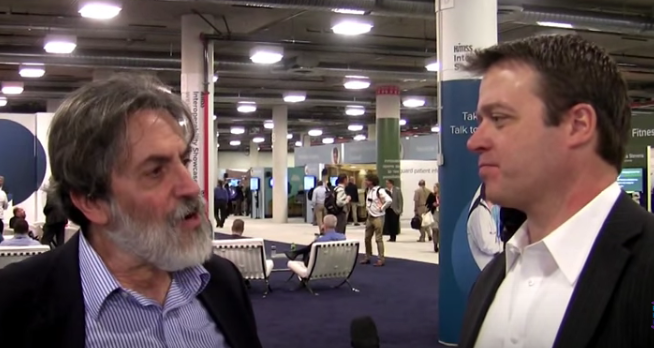 Leonard Kish talks with patient privacy advocate and expert, Dr. Adrian Gropper, about his work in providing better patient control over their health data and the role of agency, identity and existing internet tools to fulfill better patient control. Dr. Gropper's take on The Pledge for interoperability and patient access: it's a deflection to try to skirt around government action. According to Gropper, who was interviewed during the HIMSS16 conference, the patients' right of consent around their data has been seen as too risky, but the converse is now that there is zero accountability and massive amounts of data are being sold on the black market.
Press Release | Consumer Watchdog |
February 5, 2015
The day after Anthem Blue Cross revealed that millions of customers' information had been hacked, Consumer Watchdog and Patient Privacy Rights called on Cal INDEX, the health information database created by Anthem and Blue Shield of California, to allow consumers to opt-in rather than force them to opt-out. "The Anthem hack makes clear that no company can guarantee their customers' information will be protected. Without that guarantee, consumers must have the ability to prevent their information from being shared before it occurs," wrote Carmen Balber, Executive Director of Consumer Watchdog and Deborah C. Peel, MD, Founder and Chair of Patient Privacy Rights in a letter to the CEO of Cal INDEX...