Pacific Northwest
Billy Mitchell | Fed Scoop |
June 1, 2016
The Pentagon inspector general doesn't think the DOD can reach initial operational capability of its new $9 billion, "state-of-the-art" electronic health records system by December. The Defense Department's goal of having a pilot of its modernized electronic health record platform running by the year's end "may not be realistic," its inspector general said Wednesday...
By Richard Aster | July 4, 2019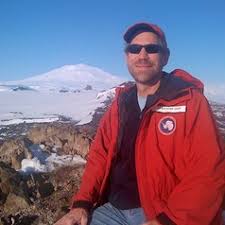 California earthquakes are a geologic inevitability. The state straddles the North American and Pacific tectonic plates and is crisscrossed by the San Andreas and other active fault systems. Tragic quakes that occurred in 2017 near the Iran-Iraq border and in central Mexico, with magnitudes of 7.3 and 7.1, respectively, are well within the range of earthquake sizes that have a high likelihood of occurring in highly populated parts of California during the next few decades. The earthquake situation in California is actually more dire than people who aren't seismologists like myself may realize. Although many Californians can recount experiencing an earthquake, most have never personally experienced a strong one. For major events, with magnitudes of 7 or greater, California is actually in an earthquake drought. Multiple segments of the expansive San Andreas Fault system are now sufficiently stressed to produce large and damaging events.
Peter Lee | Microsoft Blog |
February 16, 2017
...Healthcare NExT, a new initiative to dramatically transform health care, will deeply integrate greenfield research and health technology product development, as well as establish a new model at Microsoft for strategic health industry partnerships. Through these collaborations between health care partners and Microsoft's AI and Research organization, our goal is to enable a new wave of innovation and impact using Microsoft's deep AI expertise and global-scale cloud.This initiative includes investments in resources for our partners to capture new opportunities to apply AI to healthcare, such as the Microsoft AI in Health Partner Alliance, an expanding group of partners focused on advancing health technology. Alliance members will receive unique training and access to Microsoft technologies, engineering expertise and data sets. Read More »