open culture
By Dan Barker | February 22, 2019
GitLab's open culture is one of its strongest assets and the main reason I use GitLab in DevOps transformations. The community edition's code is open source and the paid version makes its source code available for contributions. These are valuable factors rooted in the company culture its CEO has diligently maintained over the years. It doesn't hurt that its tools are great, too. I believe GitLab's sales and marketing team is the best of any company out there. They have included me as a user, customer, and friend over the last few years, and they are genuine and caring people. This was underscored last year when I wanted to contribute a feature, and GitLab's team went to extraordinary lengths to help me succeed. Here's the story of making my first contribution to GitLab.
By Paul Stone | September 8, 2016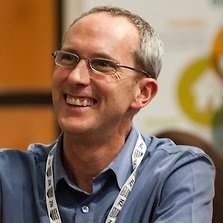 New Zealand's Open Government Data Programme Leader, Paul Stone, reflects on his time at the Open Data Leaders Network: what he learnt, who he met and how peer-learning has helped him find better solutions to problems. There are support networks for many professions that people can get involved with or lean on for support. Lawyers, accountants, IT, information management, policy making – you name it, there will be a local network out there for you to join...