ONC Certified as a Complete EHR
Press Release | OpenEMR Consortium |
July 5, 2017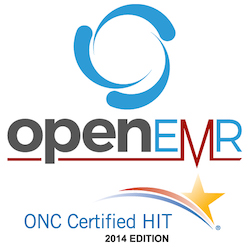 ...a consortium of OpenEMR vendors united as one to propose an open source solution for a modern, customizable, and cost effective EHR to the USCG. The OpenEMR Consortium submitted their proposal to the USCG on June 2nd, 2017 and it was released to the public on July 5th, 2017. The proposal is based on the EHR software package, OpenEMR. OpenEMR is an open source, fully functional EHR software package that is ONC Certified as a Complete EHR.
Press Release | OEMR |
August 15, 2017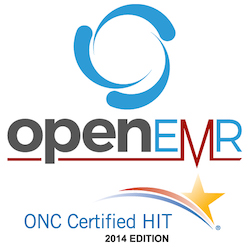 OpenEMR, the most popular open source electronic health records (EHR) and medical practice management solution, upgraded their cloud-services capability with the latest 5.0.0.4 release. OpenEMR can now be operated as an out of the box cloud-services solution using Amazon Web Services (AWS) platform. With several simple steps, end users can get their OpenEMR on the cloud and take advantage of all the benefits that the cloud provides.