Oak Ridge National Laboratory (ORNL)
Press Release | Oak Ridge National Laboratory |
October 18, 2016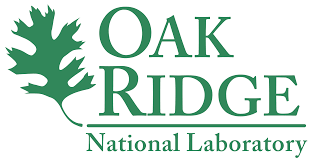 Staff members involved in high-performance computing at the US Department of Energy's (DOE's) Oak Ridge National Laboratory (ORNL) stand at the intersection of many scientific disciplines and try to create computational innovations that impact as many of those disciplines as possible. Over the last several years, an ORNL team led by Sreenivas Rangan Sukumar, former group leader for the Oak Ridge Leadership Computing Facility's Advanced Data and Workflow Group, has been developing a computational tool for connecting the dots between disparate medical discoveries recorded in the literature...
Press Release | Rensselaer Polytechnic Institute, Oak Ridge National Laboratory |
April 24, 2014
Research results in computational modeling indicate that a newly developed nanomaterial may be suitable for applications in water desalination and other purification. The research was conducted by Vincent Meunier, the Gail and Jeffrey L. Kodosky '70 Constellation Professor of Physics, Information Technology, and Entrepreneurship at Rensselaer Polytechnic Institute, in cooperation with Oak Ridge National Laboratory.