Interoperability Showcase
Press Release | Cognitive Medical Systems |
February 22, 2016

Cognitive Medical Systems, a specialist in standards-based clinical decision support (CDS) software and healthcare IT infrastructure, announced today that it will present a CDS capabilities demonstration at the Healthcare Information and Management Systems Society 2016 (HIMSS16) Conference & Exhibition in Las Vegas, Nevada, Feb. 29-March 3. Working in collaboration with the University of Utah, Health Samurai, and the Regenstrief Institute, Cognitive will illustrate how organizations at the Healthcare Services Platform Consortium (HSPC) are working to define standards-based, interoperable architecture enabling advanced CDS functionality.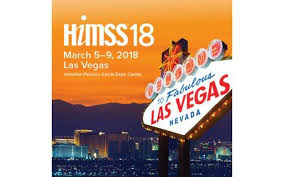 The annual gargantuan HIMSS conference is back at Las Vegas with over 40,000 participants, over a thousand exhibitors, and more than 600 presentations. As we saw last year in Orlando, more than half of the conference presentations are focused on applications based on open source such as FHIR and Blockchain, and a great emphasis on open solutions for interoperability. With so many presentations and exhibits, it is impossible to provide a full overview. Below are a few of some of the most interesting exhibits of open solutions this year.
Posted March 5, 2018 - 5:30pm by Roger A. Maduro

The 2019 HIMSS Annual Conference and Exhibition is in many ways a daunting event. Upwards of 40,000 people will likely attend this combination of educational experience, trade show, and overall shmooz-fest. But many people who go to this conference have a tough time: its sheer size can be quite overwhelming. There are pre-conference symposia, popular and important keynote speakers, educational sessions along with a myriad of topical tracks, and a massive exhibition hall that runs the full length of the Convention Center. Here are some of the things I'll be looking for this year to try to focus my activities...