Hurricane Florence
Although not officially listed as a track at the HIMSS19 conference, there are a series of very important presentations on the use of open source software for disaster preparedness and response. This is a critical topic that we have covered extensively in Open Health News. As we detailed in this article, there was a major failure in being able to provide victims of Hurricane Harvey, as well as Hurricane Irma and Hurricane Maria with access to their medical records. Few emergency medical responders could access their records either. The two success stories that came out of the hurricanes were two open source electronic health record (EHR) systems, OpenEMR and the VA's open source VistA EHR.
Posted February 10, 2019 - 1:23pm by Roger A. Maduro
By Morten Wendelbo | January 15, 2019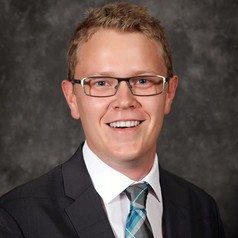 With the U.S. federal government shutdown now the longest in history, it's important to understand what a shutdown means for the health and safety of Americans. The good news is that in the short run, the consequences are relatively few. But, as a researcher who studies natural disaster planning, I believe that Americans should be worried about the federal government's long-term ability to ensure good public health and protect the public from disasters. As the shutdown drags on, it increasingly weakens the government's ability to protect Americans down the road, long after federal workers are allowed to go back to work. Many of these effects are largely invisible and may feel intangible because they don't currently affect specific individuals...
The Office of the National Coordinator for Health Information Technology (ONC) will hold the 2018 Annual Meeting November 29-30, 2018 at the Washington Hilton in Washington, DC. The 2-day meeting will gather approximately 1,200 health IT partners and will include a combination of plenaries and breakout sessions each day. The plenary sessions will include keynote addresses and panel discussions.