hospital-acquired infections

The Trust for America's Health (TFAH) released its 2019 edition of what it hopes will be an annual report, Ready or Not: Protecting the Public's Health from Diseases, Disasters and Bioterrorism last February. The ground-breaking report warns about key global challenges ahead, like the risk of a flu pandemic; the impact of weather pattern changes due to climate change; the dangers of antimicrobial resistance, and others, and tries to offer advice on how to prepare for them.
Press Release | Centre for Genomic Pathogen Surveillance, The Wellcome Trust Sanger Institute |
May 5, 2016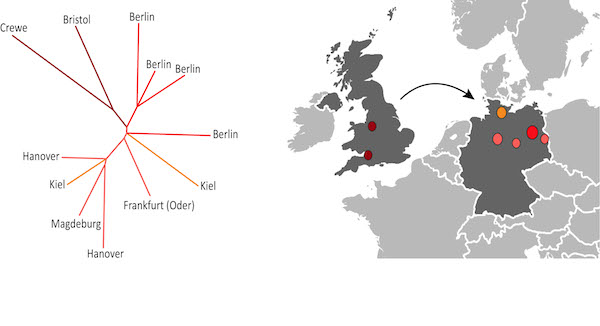 For the first time, scientists have shown that MRSA (methicillin-resistant Staphylococcus aureus) and other antibiotic-resistant 'superbug' infections can be tracked across Europe by combining whole-genome sequencing with a web-based system. In mBio today (5 May 2016) researchers at Imperial College London and the Wellcome Trust Sanger Institute worked with a European network representing doctors in 450 hospitals in 25 countries to successfully interpret and visualise the spread of drug-resistant MRSA...
Press Release | World Health Organization |
April 29, 2015
A quarter of countries that responded to a WHO survey have national plans to preserve antimicrobial medicines like antibiotics, but many more countries must also step up. A new report, "Worldwide country situation analysis: Response to antimicrobial resistance", which outlines the survey findings, reveals that while much activity is underway and many governments are committed to addressing the problem, there are major gaps in actions needed across all 6 WHO regions to prevent the misuse of antibiotics and reduce spread of antimicrobial resistance. "This is the single greatest challenge in infectious diseases today," says Dr Keiji Fukuda, WHO's Assistant Director-General for Health Security. "All types of microbes—including many viruses and parasites—are becoming resistant to medicines. Of particularly urgent concern is the development of bacteria that are progressively less treatable by available antibiotics. This is happening in all parts of the world, so all countries must do their part to tackle this global threat."