HealthCenter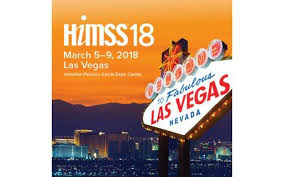 The annual gargantuan HIMSS conference is back at Las Vegas with over 40,000 participants, over a thousand exhibitors, and more than 600 presentations. As we saw last year in Orlando, more than half of the conference presentations are focused on applications based on open source such as FHIR and Blockchain, and a great emphasis on open solutions for interoperability. With so many presentations and exhibits, it is impossible to provide a full overview. Below are a few of some of the most interesting exhibits of open solutions this year.
Posted March 5, 2018 - 6:30pm by Roger A. Maduro
Press Release | MedicaSoft |
February 25, 2016
MedicaSoft, an innovative health information technology company, today announced that it will showcase its new technologies and workflows at the Healthcare Information and Management Systems Society 2016 Annual Conference and Exhibition (HIMSS16) via in-booth demonstrations on the show floor. Also at HIMSS, MedicaSoft will launch several new health IT products developed and accredited this year including ehr.NXT, a next generation electronic health record (EHR), HealthCenter, a patient portal and personal health record (PHR), and HISP Services, a cloud-based Direct secure messaging service.