Health IT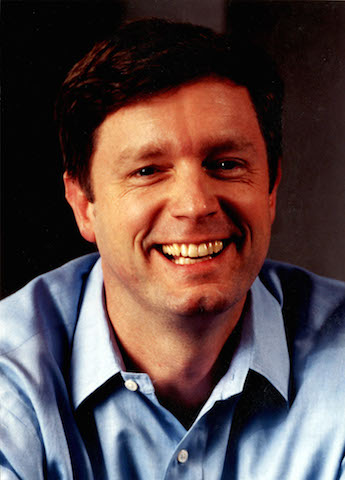 With 35 percent of rural hospitals losing money and almost two-thirds running a negative operating margin, there's simply no way rural facilities can invest in health IT without help...It's clear that CMS understands we can't leave rural hospitals to fend for themselves. But it also seems clear that a lot of hospitals invested in electronic health records (EHRs) they could ill afford to qualify for Meaningful Use funds—dollars that seldom covered implementation costs for solutions that didn't yield significant cost savings and required additional technical personnel..."The high capital and operating costs associated with health IT, specifically EHRs, have put some hospitals in a difficult position," wrote Becker's Hospital CFO in a prescient January 2014 article. "Do they absorb the financial hit now, even if they know they can't afford it? Most organizations are doing so …"
Billy Mitchell | FedScoop |
September 24, 2014
To build a truly modern and interoperable health care system, some leading health IT experts think critical answers may be hidden in industries typically thought to be unassociated with health care...
Dan Bowman | Fierce Health IT |
May 30, 2014
National Coordinator for Health IT Karen DeSalvo, in an internal memo sent to ONC staffers and emailed to FierceHealthIT late Friday, announced a slew of organizational changes at the agency. The changes also are set to appear in the Federal Register on June 3...
Ignacio Valdes, MD | Press Release |
November 28, 2012

Astronaut, LLC is proud to release its Astronaut VistA Training website and Astronaut VistA cloud. The Astronaut VistA Training site offers 24/7 clinician training and basic administrator training with certification while the Astronaut VistA cloud offers supported, no installation or on-site server necessary VistA service. Astronaut VistA Training is an entirely web-based learning platform for training and review by clinicians and basic system administrators.

Astronaut EHR is an advanced version of VistA, the electronic health system developed by the U.S. Department of Veterans Affairs (VA). Astronaut LLC has spent the past 18 years working on a fully modernized EHR based on VistA that leverages new technologies while relying on the solid VistA core to provide a highly capable, well-designed, sophisticated, and usable EHR that has everything needed by medicine practitioners, including mental health practitioners to efficiently record their patient's data and leverage the date to provide better quality care.
If you have an interest in the worlds of economics, healthcare or technology, here's a story that's emerged this month that is worth noting for the record books. In the US, amidst the chaos of the Trump administration, yet another mistake has been made this month. For the record, it is worth noting that the US Department of Veterans Affairs (VA) Veterans Health Administration (VHA) ended up with a contract for a large IT solution for the next 10 years worth about $10 billion as of May 2018. On the face of it that may appear to be unremarkable news: just another big expensive contract for an IT system. Yet there is a part sad/part silly dimension to it that is well worth flagging up at this point.
Matthew Buck | Washington Monthly |
December 2, 2019
...The use of digital technology in health care has enormous promise, to be sure. But, as the Wall Street Journal's coverage of Google's Project Nightingale revealed, there is also a potential dark side to these projects. Ascension, it noted, "also hopes to mine data to identify additional tests that could be necessary or other ways in which the system could generate more revenue from patients, documents show." That detail raises a key question that's largely overlooked in our health care debates: should the drive to maximize corporate revenues determine how health information technology develops and becomes integrated into medical practice, or should that be determined by medical science and the public?...An alternative path exists. In the 1970s, the Veterans Affairs Administration (VA) developed VistA, an open-source code system that was the country's first EHR system... Read More »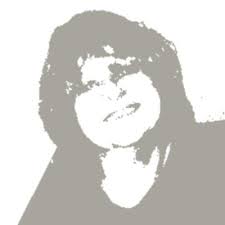 For several decades, software builders have tried to help doctors practice medicine more efficiently and more effectively. As is often the case with good intentions, the results turned out to be a mixed bag of goods, with paternalistic overtones from the helpers and mostly resentment and frustration from those supposedly being helped. Whether we want to admit it or not, the facts of the matter are that health IT and EHRs in particular have turned from humble tools of the trade to oppressive straightjackets for the practice of medicine. Somewhere along the way, the roles were reversed, and clinicians of all stripes are increasingly becoming the tools used by technology to practice medicine.
Dan Bowman | FierceHealthIT |
July 18, 2014
On Thursday, lawmakers with the House Energy & Commerce Committee and health IT stakeholders convened on the Hill to once again discuss the role of health information technology in improving patient care...

careMESH is the only service on the market that guarantees 100% digital delivery of patient health information to any clinician nationwide so that healthcare providers and their support teams can communicate and collaborate with each other…instantly. Our secure services, hosted on the Google Cloud Platform© and inclusive of our proprietary FHIR-based National Clinician Directory, make it possible for clinicians and their support teams to locate each other and share digital patient health information, without the burden and expense of complex integration projects. Read More »
Press Release | Medsphere |
April 14, 2016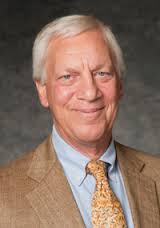 Medsphere Systems Corporation...today announced the release of a case study focused on three inpatient behavioral health facilities that have implemented Medsphere's OpenVista electronic health record (EHR). The integration of OpenVista into workflows and processes at Silver Hill Hospital, IntraCare North and The Recovery Center at EvergreenHealth Monroe has yielded clear benefits at each facility in terms of both patient care and the day-to-day experience of clinicians and staff. The clinicians at all three hospitals now have rapid access to more accurate and comprehensive patient records...
Press Release | Catalyze |
January 14, 2015
Catalyze, Inc., an innovative healthcare IT firm that supplies HIPAA-compliant infrastructure services, today announced the widespread release of its open source policies and procedures on GitHub for healthcare developers and enterprises. The comprehensive policies solved a complex problem for Catalyze. Therefore, the company has decided to pass the documents onto healthcare developers to help them focus on their jobs, not HIPAA compliance.
Neil Versel | Forbes |
October 29, 2014
In my very first post for Forbes.com, written back in May, I argued that certification of electronic health records had run its course and was no longer needed in health IT. This week, that position got a boost with some news that in one sense was shocking and in another was not surprising at all: the Certification Commission for Health Information Technology (CCHIT) is closing its doors on Nov. 14...

In October the Centers for Disease Control and Prevention (CDC) issued a Request for Information (RFI) for a Natural Test Collaborative (NTC). Through a series of questions, the RFI seeks opinions and information about "The development of a national testbed (notionally called the National Test Collaborative (NTC)) for real-world testing of health information technology (IT)" and "Approaches for creating a sustainable infrastructure" to achieve it. The scope of the questions is somewhat confusing and quite broad, starting with Clinical Decision Support (CDS) and electronic Clinical Quality Measures (eCQMs) but quickly expanding to Electronic Health Records (EHR) and interoperability (not precisely defined).