Glass Lantern PR
Press Release | CORAnet |
July 27, 2015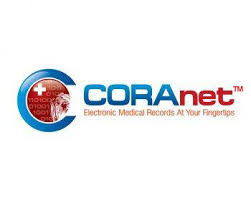 Cora Alisuag, the CEO of CORAnet Solutions, Inc. will speak on the importance of Mobile Personal Health Information Exchange (PHIE) technologies in providing patients and their caregivers with the critical information needed for their personal care and wellness during the 2015 OSEHRA Open Source Summit taking place in Bethesda, MD July 29 to 31st. Alisuag has been one of the key visionaries who proposed the idea of patients and their family members being able to obtain their personal health records. This concept was embraced by the U.S. Department of Veterans Affairs (VA) under the name of the Blue Button initiative.
Press Release | Zoeticx |
July 26, 2015

Thanh Tran, CEO of Zoeticx will speak as a member of the Open Health panel discussion on Wednesday, July 29, at the upcoming OSEHRA Open Source Summit. His participation on the panel will be followed by a more extensive presentation on the topic of "Healthcare Open Access Architecture" to take place during one of the breakout sessions. The OSEHRA Summit, now in its 4th year, has become the leading conference addressing issues of open solutions, open source, collaboration, transparency, and innovation in healthcare information technology. The conference will take place at the Bethesda Marriott North Hotel and Conference Center in Maryland from July 29 to the 31st. Keynote speaker at the conference will be Robert A. McDonald, Secretary of the US Department of Veterans Affairs (VA).