Eric Schneider
Elizabeth Snell | HealthIT Security |
October 10, 2017
ONC is challenging healthcare stakeholders to build secure Fast Healthcare Interoperability Resources (FHIR) servers to improve health IT security and ensure that secure FHIR options are available in the future. The Secure API Server Showdown Challenge will ideally "identify unknown security vulnerabilities in the way open source FHIR servers are implemented," ONC Office of Standards and Technology Director Steven Posnack, MS, MHS, wrote in a blog post...
Staff Writer | Washington Post |
February 4, 2014
Heroin was supposed to be an obsolete evil, a blurry memory of a dangerous drug that dwelled in some dark recess of American culture.But smack never really disappeared. It comes in waves, and one such swell is cresting across the nation, sparking widespread worry among government officials and driving up overdose deaths — including, it appears, that of Oscar-winning actor Philip Seymour Hoffman. Read More »
Eric Schneider, MD, Aneesh Chopra, and David Blumenthal, MD | The Commonwealth Fund Blog |
February 23, 2016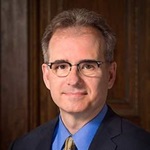 Much has been written recently about information blocking—the inability or unwillingness of hospitals and doctors to share electronic data from our health records with one another. Lack of technical interoperability and regulations protecting security, privacy, and confidentiality are often blamed. But the reality is that technical barriers are falling. The same technology that enables your smartphone to pull sensitive financial data from your bank to pay your taxes or a taxi driver can be applied to your health care records. More importantly, the regulatory path to health records sharing is now open—the rules are already on the books.