electronic messaging
Press Release | DirectTrust |
January 20, 2016
DirectTrust today announced continued record growth in the number of health care organizations using Direct exchange services during 2015, as well as an upsurge in the number of Direct addresses and transactions nationwide. DirectTrust is a non-profit health care industry alliance created by and for participants in the Direct exchange network used for secure, interoperable exchange of personal health information (PHI) between provider organizations, and between provider and patients, for the purpose of improved coordination of care...
Press Release | Market Research Engine |
September 6, 2016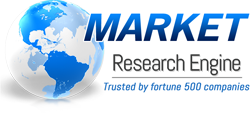 Market Research Engine has published a new report titled as ''Patient Engagement Solutions Market...The patient engagement solutions market is expected to exceed more than US 34.50 billion by 2023 Growing at a CAGR of 23% in the given forecast period of 2015 to 2023. Patient engagement solutions aid patients handle their health care information and permits for better interaction with medical panel or doctor. It also allows patients to view test results online and communicate with doctors through electronic message. Patient engagement solutions are very important part in mhealth technology. Many healthcare companies have patient engagement solution as target goal such as accountable care organizations and patient centered medical home.
Sooraj Shah | Computing |
September 17, 2014
Since the winding down of what had been described by MPs as the "worst and most expensive contracting fiasco in the history of the public sector", the National Programme of IT (NPfIT), little has been left for the NHS to savour. That is aside from NHS's Spine, the part of the national infrastructure that stores patient information and enables electronic messaging...