electronic Initial Case Report (eICR)

A key element of public health surveillance is the reporting of infectious and certain non-infectious conditions to state, local, and tribal public health agencies (PHA) around the United States. Historically, there have been a number of key challenges with the process of case reporting that is pervasive in the United States today. To help overcome some of these barriers, an effort has been underway to move the process of case reporting to electronic. A key component of the emerging electronic care reporting (eCR) strategy is the use of clinical decision support (CDS) to help clinical care organizations determine if a reportable condition is present in a patient's record. Multiple approaches have been identified for this CDS service, including a centralized model being implemented today, and several distributed options which will likely become equally viable. Given the size, diversity, and decentralized nature of healthcare enterprises, it is likely that all three approaches for CDS discussed in this article will be deployed simultaneously.
Press Release | HLN Consulting |
January 22, 2019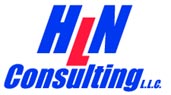 For the third straight year, HLN Consulting, a leading medical informatics consulting company, will participate in the Interoperability Showcase at this year's HIMSS19 Global Conference and Exhibition which is being held in Orlando, FL from February 11-15, 2019. The Showcase itself runs on February 12-14 and consists of a series of connected demonstrations which are collaborative projects between 6-8 organizations using interoperability standards to exchange information and improve the quality and value of the care provided. Together they develop a storyline, or scenario, that contextualizes the value of their demonstration and tells the story of a patient, caregiver, or provider. This year HLN will participate in two scenarios...