EHR data
Press Release | Black Book Market Research |
December 20, 2016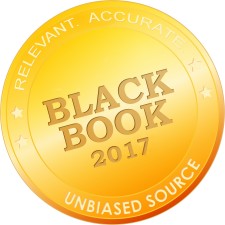 Black Book's year end C-suite polls reveal the brakes being pumped on advanced software acquisitions due to political and funding uncertainty that is menacing long term strategies and the willingness to purchase some IT products and services in the first half of the New Year. Policy changes in the wake of a full or partial repeal of Obamacare may create new demands on healthcare enterprises that will likely divert capital and resources toward getting ready for value based care. This uncertainty, as recognized by 9 of 10 hospital leaders surveyed, will at a best decelerate decision-making on planned or ongoing initiatives, and at worst drain IT investment dollars for a protracted period of time, according to Doug Brown, Managing Partner of Black Book...
Anne Zieger | HealthcareDIVE |
September 10, 2014
The Veterans Affairs Department has set plans to kick off the first two of several mHealth apps designed to give vets easier and quicker access to healthcare data...
Rich digital clinical data are a staple of modern learning health systems, but suffer from variable and often poor quality. Lack of assurance in data quality can lead to limited trust and utilization by stakeholders, including patients, providers, policy-makers, and researchers. In this webinar, Dr. Nicole Weiskopf will provide a conceptual overview of data quality as it relates to electronic health record data and the reuse of those data for various purposes.