Census Bureau
By Daniel Rubinstein | November 1, 2017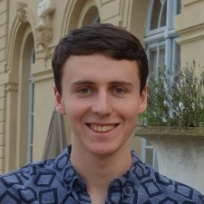 Just weeks after Hurricane Harvey hit Texas, two more "unprecedented" hurricanes made their way to the southeastern United States. Although changes in Hurricane Irma's path spared Florida from the bulk of the damage, both Irma and Maria directly hit Puerto Rico and the U.S. Virgin Islands. Hurricane Maria was particularly devastating for the more than 3.5 million American citizens living in these U.S. Caribbean territories. The CEO of Puerto Rico's sole electric company indicated that the grid had been "basically destroyed." Without electricity, communications were severely limited. In the aftermath of a natural disaster, embracing open government principles—such as open data, collaboration between citizens and government, and transparency—can save lives.
Alexander Howard | E Pluribus Unum |
May 9, 2014
On the one year anniversary of President Barack Obama's historic executive order to open up more government data, U.S. chief information officer Steven VanRoekel and U.S. chief technology officer Todd Park described "continued progress and plans for open government data" at the WhiteHouse.gov blog....