business continuity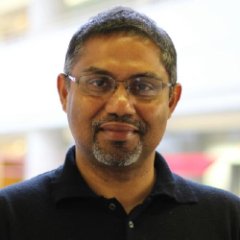 A certain doctor's practice had been using EHR software for many years; they had been paying a pretty penny too. For their own reasons they wanted to change their software. They were going to brave the uncertain and scary world of transitioning their current EHR to another one. A round of applause for that decision alone, for many practices tolerate their EHR system only because they have paid a lot of money for it and have spent a lot of time training on it. They just don't want to go through the pain all over again. This works out in favor of most EHR system vendors, doesn't it? Make the process so painful and costly that the physicians would not want to go through it again, thereby locking the caregivers into an eternal commitment.
Press Release | National Association of State Chief Information Officers (NASCIO) |
August 3, 2017
The National Association of State Chief Information Officers (NASCIO) has selected 32 finalists across 11 categories for the State IT Recognition Awards. This is the 29th consecutive year NASCIO has honored outstanding information technology achievements in state government through the awards. Projects and initiatives from NASCIO member states, territories, and the District of Columbia were eligible for nomination. NASCIO members served as volunteer judges to review the 100+ submissions, narrowing the nominees down to finalists in each category. From these finalists, a recipient will be announced during an awards dinner at the upcoming NASCIO Annual Conference this October in Austin, Texas...
Mike Miliard | Healthcare IT News |
January 30, 2014
As the electronic health record becomes "just another app," more and more providers are setting their sights on an array of complex future needs. IDC Health Insights' latest report sees big changes coming for care delivery in 2014 and beyond. Read More »