breast cancer survivors
By Joshua Pearce | August 30, 2017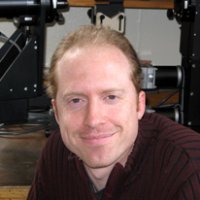 As the market for 3D printers has moved from sophisticated, experienced designers into the mass consumer market, individuals are saving substantial money with pre-designed, DIY products made on 3D printers. These opportunities are poised to increase due to the Free Open Source 3D Customizer, a libre, 3D model customizer that anyone can use to create their own 3D printed designs. To demonstrate how the software works and the possibilities that it creates, I'll show how breast cancer survivors and others can use the Free Open Source 3D Customizer to design and produce 3D-printable external breast prosthetics.
Alex Lash | Xconomy |
June 23, 2016
Consumer tech giant Apple, which has spent considerable effort positioning its products as health and fitness helpers, has just hired someone who knows Big Pharma and Big Data. Stephen Friend, a veteran of drug R&D and, more recently, a nonprofit effort to foster more collaborative biomedical research and more data sharing, is joining Apple in an unspecified capacity. The news emerged today from Sage Bionetworks, the Seattle nonprofit that Friend founded after leaving drug giant Merck, where he was a senior research executive for eight years...