ECRI Execs: Poor Usability, Missing Safeguards Lead Health IT Trouble Spots
Jessica Davis | Healthcare IT News |
March 2, 2016
The institute claims there are 10 tech safety hazards that all hospital leaders must beware.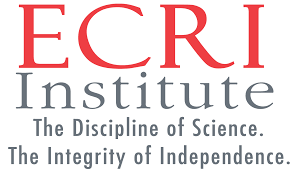 Health information technology safety is much like highway safety: It's not just the driver or vehicle that causes an accident, but often other contributing factors that culminate into bigger problems. HIT errors don't have a single culprit like product malfunction or user error - all signs point to a bigger issue and call for behavioral and industry change.
This is according to Ronni P. Solomon, executive vice president, general counsel, ECRI Institute, who opened a HIMSS16 session on Wednesday about health it safety hazards, by shedding light on elements that contribute to errors and promoting a call to action on how health IT is managed. "Safety is a shared responsibility," Solomon said. "We know that health IT has enormous potential when integrated correctly - the opportunities are tremendous. But like any new tech, there are new hazards and we need to learn about them."
ECRI executives claim there are 10 tech safety hazards that all hospital leaders must beware. The leading contributing factor among HIT reports? Poor usability; while the leading factor in clinical decision support events is missing safeguards. And one of the biggest points in terms of missing safeguards is the copy and paste function in the EHR systems, according to Amy Tsou, MD, Senior Research Analyst at the ECRI Institute. It's a ubiquitous function used on a daily basis, but it's incredibly simple to spread wrong data or create "note bloat"...