Preparing the Open Health Guide to the 2019 HIMSS Conference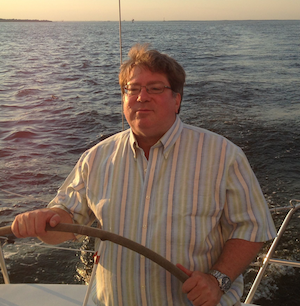 Roger A. MaduroThe HIMSS19 conference in Orlando may prove to be the turning point for the health IT industry to an open and free-market health information technology ecosystem. Open Health News is working on our annual Open Health Guide to the HIMSS conference. Those of you going to the HIMSS conference can take advantage of this Guide to let potential customers, community members, and supporters know you are at the conference and how to contact you. This applies to those companies and organizations with booths and exhibits and those without under an "unconference" model.
If you are planning to be at HIMSS19 with open health and free-market health IT solutions, please contact us and we will work hard to feature your work and your solutions. This is the right time to present the open health approach to healthcare informatics.
The White House has taken a giant step towards an open/free-market approach by their public commitment to an open source health IT strategy as unveiled during the Blue Button 2.0 Developer Conference at the White House in August of last year. As we detail in this article, the White House open source health IT strategy is a bipartisan effort that has received the support of former top officials in the Obama administration and the support of leading tech companies. More recently the U.S. Department of Health and Human Services (HHS) released a landmark report that specifically singles out the non-competitive, monopoly approach to Health IT as the primary obstacle to interoperability, usability, and innovation in the healthcare industry.
The focus of more than half of the HIMSS19 conference presentations is on open source and open API technologies such as FHIR and Blockchain and the rise in cloud solutions and innovative technologies and approaches. In addition, there are presentations on the role of open source solutions in disaster response. The HIMSS Interoperability Showcase ™ is expected to be the highest trafficked area of the exhibit floor. It will be packed with demonstration areas, a large education theater, a product marketplace and more. According to HIMSS, "our mission is to demonstrate the power of standards-based interoperability by showcasing systems exchanging and using data in real time to improve care, outcomes, and experience."
The Open Health Guide to HIMSS19
One challenge facing potential customers of open and free market health IT software has been the limited information available about open and free market alternatives to closed/monopoly products. This challenge is clear at HIMSS19. The HIMSS conference is gargantuan in its dimensions and it is the major vendors with deep pockets that take the largest share of the exhibit space and attention.
We have set out to present the open health alternatives in order to level the field.
There is a whole range of content-related benefits to the Open Health Guide to HIMSS19. These benefits can apply to companies and organizations with booths, exhibits, and presentations at the HIMSS19 conference, and those who don't. Beyond the links to specific booth locations and presentations, we add the option of the "unconference" format. This is a tried and true model that has served the open source community so well in the past two decades.
In the unconference model, open source activists leverage their participation at conferences to meet during the conference in alternate locations such as the floor of the exhibition hall, hallways, empty rooms or restaurants. So instead of booth numbers, for example, we can point to a specific time and locations where a company, organization, or community representatives can be found.
Examples of previous years Open Health Guides can be seen below.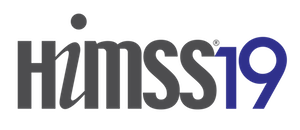 Some benefits of being listed in the Open Health Guide to HIMSS19 include:
Listing in the Open Health Guide with up to four hyperlinks and logo.
Posting of one to four press releases and other types of content in Open Health News leading up to the conference.
Listing in the Open Health News Marketplace/Resource section.
The Open Health Guides have been popular in previous years, and we expect to have a greater impact on HIMSS19. Traffic to the Open Health News website has grown considerably in the past year to over 30,000 unique visitors per month and over 750,000 reads (page views) per month. Based on the number of reads to our previous Open Health Guides, we expect the Open Health Guide to HIMSS19 will receive somewhere between 5,000 and 10,000 reads.
Those who would like to enhance the investment you or your company have made in the HIMSS19 conference, please contact us for more information at sponsor@openhealthnews.com, or directly at this email address.
Posted January 17, 2019 - 9:28pm by Roger A. Maduro