Favorite HIT & OSS Resources
Open Health News Launches Newsletter to Cover Major Open Source Developments in Medicaid IT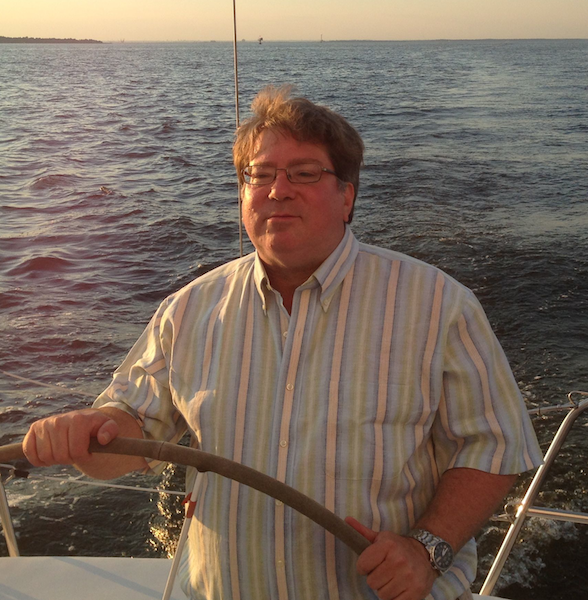 Roger A. MaduroAfter more than half-a-year of work Open Health News is launching OpenMedicaidIT News, a paid subscription newsletter that will cover the extraordinary developments taking place in federal and state health information technology. The information technology infrastructure for Medicaid, the nation's largest health insurance system, is in the process of a massive transformation towards an open, modular framework based on open source and open solutions, cloud-services, or modular Commercial Off-the-Shelf (COTS) solutions. This new framework is designed to replace the existing monolithic platforms developed in the past 30 to 40 years with modern, agile technology solutions.
As the largest health insurance operator in the United States, Medicaid, which provides health insurance for more than 72 million families, is looking for a whole array of innovative technologies that range from Health IT to financial transaction software.
Medicaid seeks to lead the market by implementing a strategy allowing patients and caregivers to leverage the solutions across the private and public sectors for better healthcare outcomes. The development of open APIs, applications, platforms, and frameworks will create new technologies, solutions and market opportunities. Surely, the shape of the market will evolve with the influence and complexity of the stakeholders involved.
This transition opens a market that has been locked-in by a small number of vendors for the past 40 years. It is in effect creating a free market for innovative technologies that can be plugged into the Medicaid IT infrastructure. Hundreds to thousands of companies that have been previously locked out of the Medicaid IT market are going to be able to bring their advanced technologies and solutions to this sclerotic infrastructure. This opportunity extends to innovative companies that are not even currently in the healthcare market.
Open Health News broke the open Medicaid IT story in this article titled "CMS To Invest $5+ Billion a Year in Open Source and Cloud-based IT Infrastructure for Medicaid,​"​​ back in August. These developments have received almost no coverage from the mainstream media. Part of the reason for this lack of coverage is that the story is too big and complex to cover as individual articles. What it requires is a recurring publication that specifically covers the entire field on a regular basis so that all the elements and developments in each area are covered in detail over time. This is the reason and purpose of OpenMedicaidIT News.
The CMS open Medicaid IT policy can, with great liberties, be summarized in one paragraph: Medicaid will give purchasing preference to Medicaid IT Architecture (MITA)-compliant solutions that are open source technologies or cloud-based services. COTS products may be used "as long as they are not overly-customized, they support modularity, and enable other states to leverage successful solutions."
OpenMedicaidIT News will be published twice a month and will provide extensive, timely, and in-depth coverage. Over time we will address all the complex parts as well as the opportunities that exist for open solution providers, cloud-based service providers, as well as the multiple stakeholder communities that need to come together for the transition to succeed.
In addition, OpenMedicaidIT News will cover the major political and legislative developments impacting the efforts of CMS to transform the Medicaid IT platforms. We will also cover broader news related to the policies of the incoming administration of President-elect Donald Trump, as well as health IT policies of major government agencies. As Medicaid pursues a free market, open, modular and collaborative strategy, other forces are moving in the same direction and with similar approaches. Recent examples include:
Congress just passed the 21st Century Cures Act. As detailed in this article by D'Arcy Guerin Gue, the Cures Act mandates health IT interoperability. It imposes up to a $1 million penalty on EHR vendors for information blocking per violation. That means, as Guerin points out, "suddenly, those "Interoperability Pledges" that EHR vendors signed earlier this year will not be toothless expressions of good will."
President-elect Donald Trump has appointed Rep. Tom Price (R-GA) as the new Secretary of the Department of Health and Human Services (HHS). Rep. Price has been one of the greatest champions of behalf of physicians and patients in Congress. As such he has been a vocal proponent of health data interoperability and major critic of "data blocking" and EHR Lock-in. Rep. Price has worked very closely with Rep. Michael Burgess (R-TX) in joint efforts to break up the monopolistic practices of some of the major EHR vendors. This collaboration is bearing fruit in the Cures bill. The expectations are that Price will pursue the very same goals as Secretary of HHS, goals that are consistent with the open Medicaid IT strategy.
Vice President Joe Biden's Precision Medicine Initiative is taking hold and receiving wide support from the private sector. Precision Medicine and patient access to medical records are essential elements to the open Medicaid IT strategy.
Put all this together and it is clear that 2017 is the year when open source and open solutions are going to go past the tipping point, and provide a market in excess of $7.5 billion a year for innovative open source and cloud-services companies, as well as for companies with Commercial Off-the-Shelf (COTS) solutions that are modular and reusable. OpenMedicaidIT News is the best way to track these evolving opportunities. Our staff has already has already collected hundreds of documents and brought together industry experts to provide timely content.
The newsletter will be published twice per month and is available for affordable introductory rates of $30 a month for a monthly subscription, $160 for a six-month subscription, and $270 for an annual subscription. There are also discounts for volume subscriber packages within the same organization. For individual subscriptions, please click here. For subscription packages, please email here.
Below is the table of contents of the first issue.
Mission Statement and Welcome...Page 1
Major Open Health IT Developments in Washington...Page 4

21st Century Cures Act
Donald Trump nominates open health solutions champion Rep. Tom Price (R-GA) for Secretary of HHS.
Precision Medicine Act and health data interoperability.

The Opportunity offered by Open Medicaid IT in the Words of Andrew Slavitt, Acting Administrator of CMS...Page 5
Stakeholders in the Open Medicaid IT Ecosystem...Page 6

Tech companies, open source developers and Medicaid consultants
State Medicaid IT Officials
CMS, HHS and other government agencies
Policy Decision Makers, to evaluate implementation of current policy and improvements

Overview of Open Medicaid IT...Page 9
Open Government As a Platform: HHS Updates Plan...Page 11
ONC Report to Congress on Health IT plans: Analysis of report section that discusses open Medicaid IT Plans...Page...13
Wyoming Is Taking Medicaid to the Cloud...Page 15
Moving Medicaid Management Information Systems (MMIS) into the Modular World...Page 17
Note: This blog post was updated on Dec. 15.
Posted December 12, 2016 - 6:51pm by Roger A. Maduro